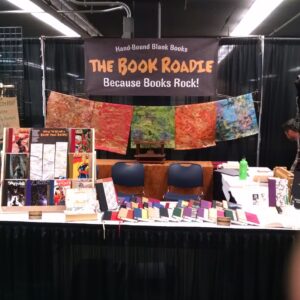 If you want to look over your options in person, the best thing to do is come to one of the events where I'm vending. You can subscribe to my mailing list in the right bar, or check back to this page regularly.
Upcoming Events
Check the event websites for full details!
February 2020
The Final Pantheacon
February 14 – 17, 2020
San Jose Doubletree Hotel, 2050 Gateway Place, San Jose CA
I am really sad Pantheacon is ending. I've attended more years than I haven't, and it's been the most welcoming event for my books since I started vending. I'm honored to have made the cut for this final year.
March 2020
Hey, got an event you think I should apply to vend at? Want me to come vend at your event? Drop me a line!