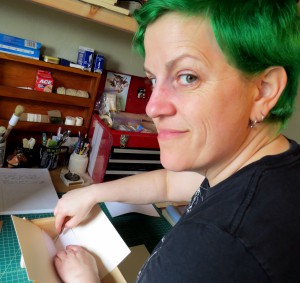 Welcome!
The Book Roadie is your one-stop-shop for all things book! I'm Ealasaid Haas, and I'd love to help you with…
I sell my hand-bound blank journals and notebooks both in person at events and in my online shop.
Every Saturday from 1pm-2pm Pacific, I do an Instagram livestream from my workbench! To watch, open the Instagram app and go to my profile (@thebookroadie). Tap my icon to come watch the stream and see what I'm working on.
For a quick look at what's involved in hand-binding a blank book, check out this time-lapse: