You Want Hand-Bound Books, I've Got 'Em, Let's Do This!
My hand-bound journals, notebooks, and sketchbooks have these things in common:
Top-grade, archival-quality materials
I use acid-free materials and adhesives, so that you don't have to worry your book will self-destruct in a few decades.
Assembled from individual pieces with precision and care
I start out with pieces of paper, sheets of board, spools of thread, and all the other things that go into a book, and carefully shape, fold, sew, and paste up each one.
Time-Tested Technique
Sorry, I couldn't resist the alliteration. But: the binding method I use most often is German case-binding, a method which results in a cover that isn't attached to the book's spine (which can take a huge toll on the materials) and secures the textblock to the cover with three separate layers of different materials. This method has been around for centuries, and there is a reason for that: it works.
I have a five-star rating on Etsy, with customer comments like "amazing craftsmanship!"
Here's what some other satisfied customers have had to say:
I have absolutely fallen in love with my new journal! Thank you so very much… I feel a whole new sense of inspiration since writing again, I don't know if you realize just how appreciative I am!
— Sara Spencer, www.purelypleasures.net

A special gift for someone — and happily received! Amazing craftsmanship. Many thanks!
— Eleanor Graham

…and on a second book she ordered (which was discounted for being flawed): 

This one's for me! It's so beautiful — and the flaw is so very slight. Thank you! I know I'll be back!
— Eleanor Graham

I bought this book as a present for someone else, and now I really want to use it for myself! Wish someone would buy ME one for a present!
— Mazarine, www.wildwomanfundraising.com
Are you ready to be amazed? Check out my shop!
I also do custom work, so if you don't see what you want, check out my custom books page! I can make books of nearly any size (I have to get creative if they don't fit in my press, but that's half the fun of custom jobs!), and from just about any materials you might want.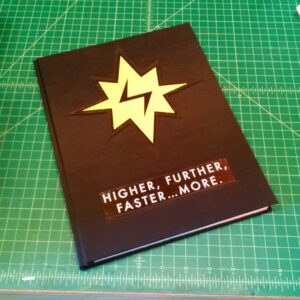 Questions? Still not sure? Drop me a line!